Home
UBM Radio
(Listen Live 24/7)
Unleavened Bread Bible Study
(Sunday & Wednesday)
Outreach Teleconference
(Tuesday & Thursday)
Hidden Manna For the End Times
(vital information)
UBM Ministries:
Prayer
Prison
Television
Other Resources:

Narrow Road of Discipleship
Joe Brits - October/November 2011
(David's notes in red)
In a dream, I was walking out of my house and onto the driveway at nighttime. There were eight square holes with little poles in them. (8 is the number of circumcision or cutting off of sowing the flesh of the old life. 8 then is the number of new beginnings. 8 is the number of Jesus in gematria = 888, Who is our new beginning. These principles of discipleship are these guide markers in the DRIVEWAY, symbolizing walking the narrow road.)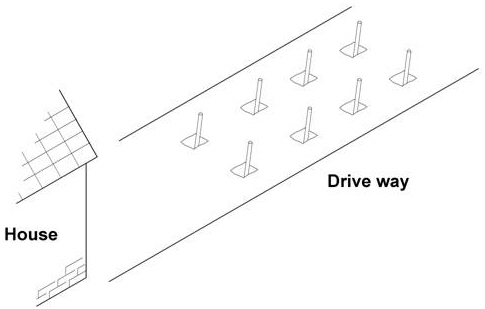 I was walking with a small light and then I saw there was a woman next to me, walking between the holes, telling me, "My light is much stronger than yours." (Joe is walking with the the bride who will soon have much more light to walk in the narrow road in the midst of the death, burial and resurrection of the life of Jesus.)
Next, I was standing on the Earth where a quarter-piece of it has been cut out. (Joe seems to be included in this 1/4 of planet Earth that disappears. I am thinking that this Earth represents what has been called "Christianity" on Earth. If so, only a small portion of this will be separated or sanctified from the rest. This would still be a major revival.)
Looking at the horizon, I saw two planets. The smaller one -- "Earth" --fell below the horizon until I could not see it anymore. I think the larger planet was also Earth. (This smaller Earth fell below the horizon because a quarter of what is seen on Earth as Christian now will fall beneath the earth in a baptism unto spiritual death to self. The larger Earth of Christianity remains unbaptized. We are going to the seven years of tribulation to bring about this baptism; bapto meaning to "plunge beneath" the Earth, of the righteous. Baptism here is not just water baptism but the manifestation of that act of faith, in death to self, burial of the old man and resurrection of the new man.)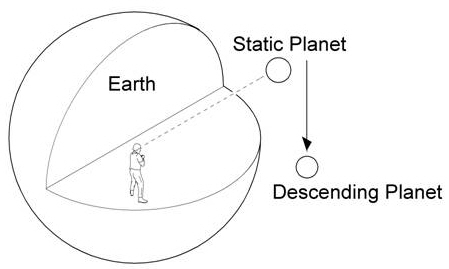 Then it seems like a bubble was coming directly for me. Then I was in the bubble. (This represents the protection given to those who manifest this resurrection life.)
End of dream.