Home
UBM Radio
(Listen Live 24/7)
Unleavened Bread Bible Study
(Sunday & Wednesday)
Outreach Teleconference
(Tuesday & Thursday)
Hidden Manna For the End Times
(vital information)
UBM Ministries:
Prayer
Prison
Television
Other Resources:

Gifts To Support Unleavened Bread Ministries
Please note:
While we greatly appreciate any offering, we ask that, if possible, you do so by mail.
Your gift will go much further if you can take a couple of extra minutes to mail a check or money order.
Please address checks or money orders to
David Eells
P.O. Box 544
Madisonville,TN 37354
If you have an email address, please include it so we can let you know we received your gift and say thank you.
---
If you prefer Zelle:
We are now offering Zelle for domestic (US) only which is free for both the sender and the recipient. It is a bank-to-bank transfer app that is simple to use and many banks have it already integrated into their online banking. The following link will guide you through the very simple process by clicking here or by watching this video here. Once you sign up you can quickly send money using the email Elders@ubm1.org .
---
If you prefer PayPal:
Please do so in the following manner so as to avoid fees to us and you: In your PayPal account, click Pay or send money and then click Send money to friends or family.
Send your gift to gifts@ubm1.org and we will receive it without a service fee, and you won't be charged either, as long as you select your PayPal balance or your checking account as your payment method.
Otherwise, PayPal will take 3% (transaction fee) of anything you donate, which is outrageous, unless you opt to pay the PayPal transaction fee. For instance, if you donate $500, $15 of it will be seized as a transaction fee.
Give a one-time OR monthly gift by credit/debit card, eCheck or PayPal.

Please read the note above for simple instructions on how to give without any service fee for you or us.
---
International donors:
If you would like to make a donation in a currency other than U.S. dollars, please do so through the PayPal "Donate" button below, if you are able. The reason being that U.S. banks charge an outrageous amount for currency conversions and the online method will convert it at a much lower rate, in addition to the 3% transaction fee, which you have the option to pay.
---
Who Is UBM, Financially?
David Eells
We post links and addresses on our site so that you may join us in service to our brethren. Although this is our only means of support, we don't ask anyone for gifts. We ask that you do what you feel God would have you do. You are a steward of His property, for Jesus said that if we don't renounce everything we have or own we cannot be His disciple. Also, this ministry does not belong to me but the Lord. I am just part of this ministry that is made up of many saints that God has joined together to serve His people the Unleavened Bread of the Word. The other elders know me and my simple lifestyle and I submit to their wisdom. We are a legal Unregistered Church / Ministry and our treasurer oversees all financial transactions.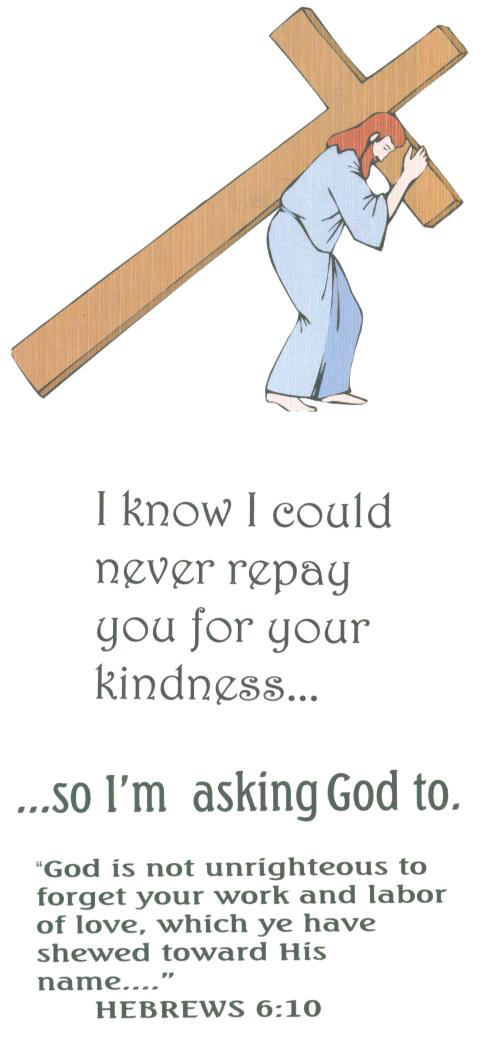 We have the lowest overhead of any ministry I know of. The ministers are all volunteers, many of whom have regular jobs. Gifts are used to produce and send print, video, broadcast and telecast materials for the brethren's needs. We give everything freely on our site, for our Lord said, "Freely ye received, freely give". Gifts sent to UBM have enabled us to bulk print Sovereign God many times to give to the brethren freely, including to prisoners and servicemen. This and other UBM books are also free e-books on this site and we are ready to bulk print the other books as Father says. Your gifts have made it possible to copy many thousands of MP3/DVD discs and VHS tapes for the brethren, which we give freely. Your gifts have also built other broadcast stations at minimum cost. We reach out to the world by AM, FM, shortwave, satellite, Internet radio broadcasts and Access and satellite TV. Our satellite channel will be up and running soon as God says the time is right.
If your interest is to meet the physical needs of brethren in the far reaches of the world, as good and proper as this is, we are not the ministry to give to. If your purpose is to meet the spiritual needs of God's people we will serve you by making sure your stewardship goes toward this purpose. Our belief is, "Give a man a fish he eats for a day, but if you teach him to fish he eats for a lifetime." We have decided that to teach that God will supply every need by faith in His Word is the most efficient thing for us to do. We are approached with what has been proven in some cases to be scams to support other needs but we will not take your stewardship and use it for a purpose other than what you give it for. My suggestion is if you want to meet the physical needs of the brethren in other nations you contact a responsible ministry with eyes on the ground so that you know your stewardship is being used wisely in service to the saints.
Gifts sent to UBM go directly to the ministry itself. A very small number of people send gifts of their own accord directly to me, even though my address is not on the site. Out of this we give to the personal needs of others and take care of our necessities. All of the rest is forwarded to the ministry. We keep no money for ourselves or personal bank account, except enough to pay for our utilities, food, clothes, etc. I receive no salary or paycheck from the ministry and I have always done it that way.
I live by faith for the things that we need, asking no one and telling my personal needs to no one. I live in a modest house that is as old as I am, which was paid for by the Lord and not the ministry. (I am renting a home in TN while my home in Pensacola is for sale.) I have a 2007 truck bought by some kind brethren. I have a 1999 Chevy Prism, which is now worth about $1000. I own a 1999 500 cc motorcycle, which I traded for a bike that cost about $1800 many years ago. I have a ministry-owned computer. I have no other valuables. I pay for my own gas, insurance, etc. My refrigerator, dishwasher and stove were 24 years old. We were given a refrigerator. I bought a dishwasher. Most of my furniture is even older. I have no stand-alone freezer. A few pieces of newer furniture, which we use for the TV programs, were gifts. My children are adults and have their own jobs and vehicles and are not supported by gifts sent to me. I don't deal in credit -- only faith. As such, I owe no man anything but love. I am not complaining; I like it this way but I want you to know that we have always sacrificed with you to get the Gospel out and meet the needs of the brethren.