Numeric English New Testament
Numeric English New Testament (PDF)
Numeric Greek New Testament (PDF)
©2010 Unleavened Bread Ministries. All Rights Reserved.
(Feel free to copy portions; or in full if nothing is added or deleted but not for resale.)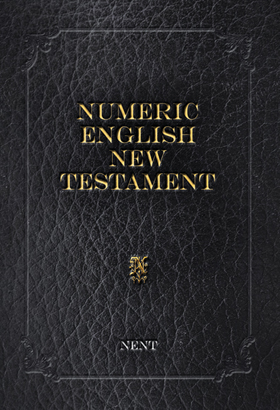 We have copyrighted this in this way because dishonest people have in the past used Ivan Panin's figures while deleting his findings in order to prove an inferior version. Also, it cannot be stolen from us for the purpose of enriching a few and shutting us out. Anyone may copy this book in full and give it to multitudes. We plan to publish it and make it widely available in the online stores at the lowest price they will permit. What little we do make will be used to bulk print them and give them away -- so we will make no profit.
Click here for more information on numerics. Click here for information on where to purchase a Numeric English New Testament Bible.